"Youth & Maturity": Interview with MAX PORTNOY of Prog Metal NEXT TO NONE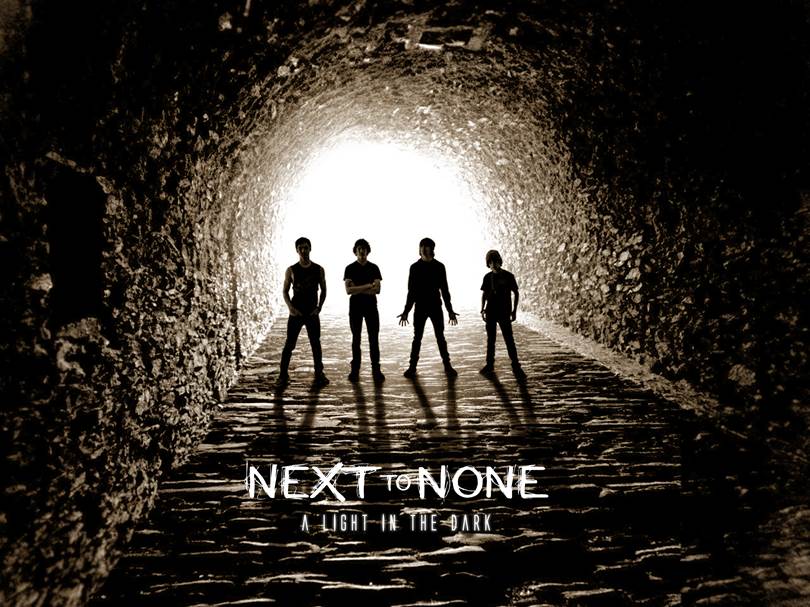 The Oxford English Dictionary defines prodigy as "A person, especially a young one, endowed with exceptional qualities or abilities." If Next to None doesn't fit that bill to a T, I don't know another band out there that would. A four piece outfit based out of Pennsylvania, no band member is over the age of 18 and yet their sound is incredibly mature and well-thought out for such a group of young gentlemen. Featuring an influence that blends progressive metal, Slipknot, Lamb of God and elements of metalcore, "A Light In The Dark" is an incredible debut from a band that will have people's jaws dropping in astonishment at the musicality and the atmosphere captured on the album. I recently talked with Max Portnoy, drummer from Next to None about the band, the album, touring and a few other topics. I found Max to be incredibly down to earth, very friendly and honest.
Read Greg Watson's full interview here…
[Full Interview Link]
---
MORE FEATURES:
»
New Concert Report: Ghost!
Halloween/Samhain is the time to pay homage for those who wander beyond the mortal veil. For most of western civilization, it's time to dress up and mess up. But, for Las Vegas, it was time to go to church.Ghost's gimmick as the orthodox clergy of Satan is so over-the-top, it incites either love or hate.
...[More]
»
Halloween Special: Our Exclusive Reprint Interview with Horror Author Matt Serafini!
I've always loved slasher movies. The combination of likeable young characters, isolated and atmospheric environments, crazed killers and, hopefully, awesome gore FX really captured the attention of my younger self. As an adult, I've got a lot of nostalgia for those movies, but you can't fill 300 pages with people wandering into the woods and dying, so I wanted to take those classic elements and weave them into a more complex narrative.
...[More]
»
Getting Stung by the Scorpions: Return to Forever Tour Report!
The plan was set; I would attend 10 of the 16 concerts that the Scorpions would play here in North America. Surely, I must have been crazy to even attempt such a thing or maybe just dedicated. The Scorpions have been touring to support their new album, "Return to Forever" as well as their 50th Anniversary.
...[More]
»
New Concert Report: Queensryche!
The dedication of a Metal fan is phenomenon understood by few, embraced by many. There were fans scattered from all over, collected under the single royal roof of The Joint at who have seen the Scorpions / Queensryche bill three times, 10 times, 16 times – and this is their second, fourth, seventh tour following the stinger kings.
...[More]
»
A Sound of Thunder Pics from Baltimore Comic-Con!
Some of us here at Maximum Metal are lifetime members of what we call the "MCW Triad" of media enjoyment--metal, comics, wrestling. At the end of September, we sent one of the MM crew out to the Baltimore Comic-Con to visit with traditional metal band A SOUND OF THUNDER who first hit our ears with the 2014 release The Lesser Key of Soloman and the hit animated video for the song "Udoroth".
...[More]