I N T E R V I E W S

Heavy Temple
"Entering the Temple"

Discussion with the band on their ongoing development, plans and goals for the future, and the effect Thunderhorse has had on the band
By: Vinaya Saksena | Published: Thursday, July 13, 2017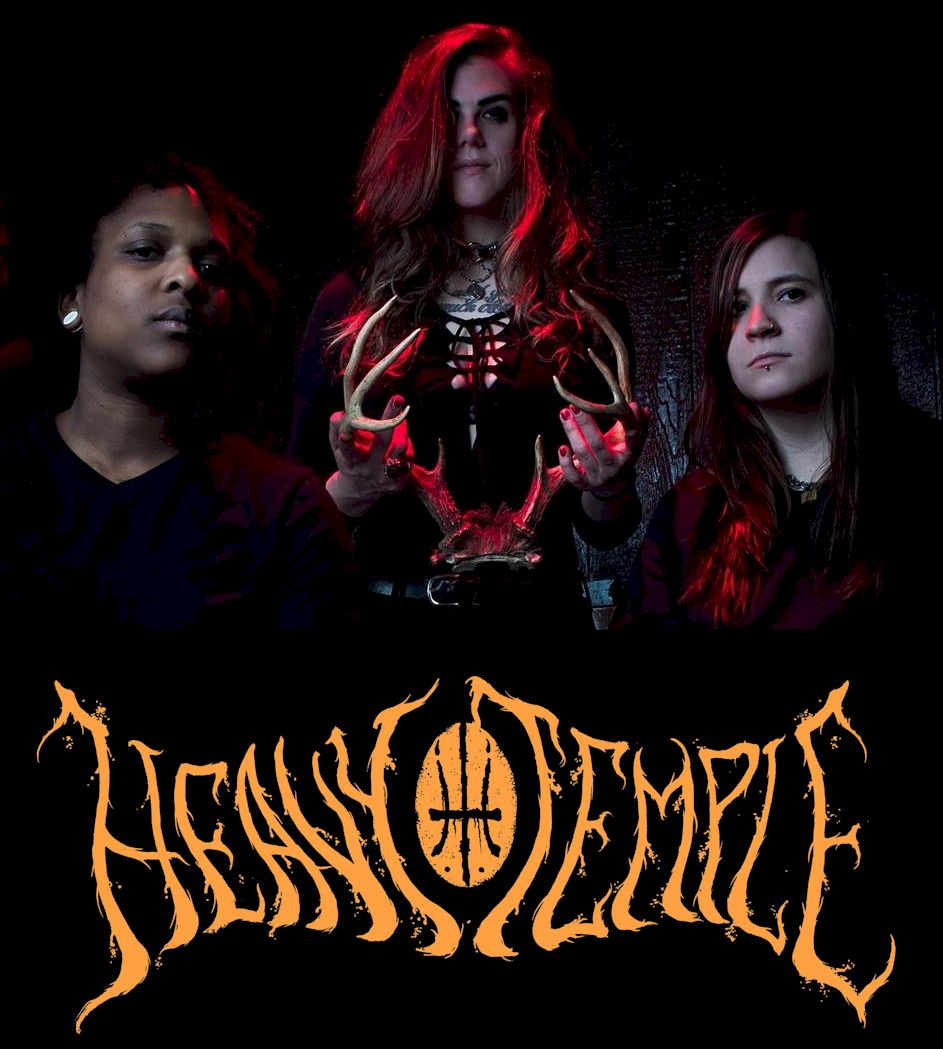 Philadelphia's Heavy Temple have been gradually making a name for themselves since the 2014 release of their self-titled debut, occupying a strange but appealing musical territory somewhere on the doom/stoner axis, with liberal doses of psychedelic dreaminess. For a time, the band's lineup shifted repeatedly, but revolved around the bassist, vocalist and songwriter known as High Priestess Nighthawk.

By the time of this year's followup album, Chassit, the lineup had solidified to include Archbishop Barghest on guitar and Siren Tempestas on drums. However, when the band began a short US tour supporting Rhode Island doom merchants Pilgrim, they had undergone another lineup change. With Barghest leaving to devote time to (appropriately spacey) academic pursuits, the band enlisted new guitarist Thunderhorse. And while the new recruit has been careful to replicate the essential elements of her predecessor's style, her thrash metal influences appear to have resulted in her bringing a somewhat more aggressive touch. (As seen via the solo that has been added to recent live renditions of the Chassit track "Key And Bone," a clip of which is included here.)

Maximum Metal's Vinaya Saksena spoke with the band during the aforementioned tour with Pilgrim, during which they discussed the ongoing development of the Heavy Temple sound, their plans and goals for the future, and the effect Thunderhorse has had on the band.






ALL FULL REVIEWS FOR: HEAVY TEMPLE
| | | | | | |
| --- | --- | --- | --- | --- | --- |
| CD | TITLE | BAND | DOR | REVIEWER | DATE |
ALL SUMMARY REVIEWS FOR: HEAVY TEMPLE
No Summary reviews currently exist for them.
ALL INTERVIEWS FOR: HEAVY TEMPLE
<< back >>