Amorphis
The Beginning Of Times

Company: Nuclear Blast
Release: 2011
Genre: Progressive, heavy
Reviewer: EC
One of the better releases from the group

Finland's faithful return for album number ten (seems like there would have been more). I have been somewhat disappointed with the band since the masterful '06 title "Eclipse". Not like "Silent Waters" and "Skyforger" were terrible but just too convoluted and self indulgent. Sales are up, landing "Skyforger" gold recently in Finland, a sure sign that Amorphis will continue the marriage with Nuclear Blast.
"The Beginning Of Times" was recorded by the band and vocals were recorded by Marco Hietala (Nightwish) in studio Kuopio. Mikko Karmila once again mixed the record and the end result is a return to triumphant form. This offering showcases Amorphis in a more polished state. I felt the last two offerings were a bit muddy and plodding while this new venture is much more calculated and has a mindset on pure melody and audio visuals. As always the lyrics are deeply rooted in Finnish mythology and centrally themed around Väinämöinen, a native hero.
The band has obviously gone back to some of their early melo-death roots, this one covered from head to toe in death growls that recall "The Karelian Isthmus" and "Tales From The Thousand Lakes". That enormous sweeping melody is ever present and backed by constant keyboards. I really think the band must have liked their recent venture into the early back catalog on the recent re-recording of old classics. That early vibe stays with the act through this entire recording and provides a much needed energy and...dare I say...aggression. From soul stirring tales set to keys to that frosty winter night writing this goes beyond the normal bass-guitar-drums that so many bands become complacent with. This is something expertise, planning and a well balanced band can pull off and "The Beginning Of Times" is another exhibit for Amorphis on the perfection of song. This is one of the better releases from the group and mirrors the fascination I had with "Eclipse" and "Elegies". Hats off to these Fins for constantly evolving and never losing track of what makes them who they are.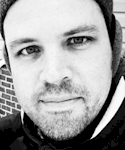 About this Writer:
Eric Compton
// Eric Compton lives in the most haunted city in the world, St. Augustine, Florida with his family and two yorkies. He has served as senior editor for MaximumMetal.com for nearly 10 years and is the author of the heavy metal book series--Denim & Letters. His reviews, interviews and social commentary has been featured on websites like Brave Words, Blabbermouth, Metal Temple, Metal Rules, Ultimate Metal, Metal Maniacs and Wikipedia.
Maximum Metal Rating Legend - Click for Full Details
All reviews for Amorphis:
---
All interviews for Amorphis:
| | | | |
| --- | --- | --- | --- |
| INTERVIEW | BAND | INTERVIEWER | DATE |
---
You may also like: