Armory
The Dawn Of Enlightenment

Company: Indy
Release: 2008
Reviewer: Nailer
Genre: Power
The word just needs to be out on this power metal gem

On their debut album "The Dawn Of Enlightenment", hyper-fast picking, falsetto vocals, and a double-bass drum attack place Armory shoulder to shoulder and chest out with the speed metal gods of the power metal genre, more so of the Euro-speed variety than the U.S. cousin. True, they're from Massachusetts, USA, but for the connoisseurs of the style the comparison comes down to who you can pin the sound closest to and regardless of the base form which both continents adhere to the main coloring here is European--it's majesty and comradeship over aggression.
Armory is never as riff-simplistic as early Helloween or in the friendly AOR territories of say, newer Edguy and Masterplan. It almost ventures into Prog-power lands like Angra and Evergrey, but holds back just enough. For best comparison try Falconer, early Stratovarius or the other great U.S. power metal bands Steel Prophet and the young Cellador.
Lyrically, Armory's appeal lessens with me since the fantasy and cosmic motifs that form its glorious core have been incorporated into my soul to the point the words and my brain are aloof of one another. At times, they even venture into the territory of Manowar-level gang vocals (Forever Triumphant) that are too over the top. Regardless, "The Dawn of Enlightenment" excels in production and musicianship (and a cool cover) that gain it points. It could stand with any major release out there currently.
Amory isn't expanding the textbook here, but the consolation is a quite outstanding independent record that leaves you convinced the only role left responsible for a company that signs them is promotion and publicity. The word just needs to be out on this power metal gem.
Bonus tracks: Flight Of Icarus & Dr. Wily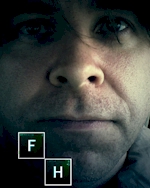 About this Writer:
Frank Hill
// Frank Hill has been at this site since its slimy, crying birth in '03. He was born on National Metal Day--11/11 and will turn his hearing aids up to 11 when he's 111. He secretly listens to a lot of old Country and Doo-Wop tunes and wants to start a cyberband with lead vocals by Robot Plant. He is still trying to figure out what Judas Priest meant by "paratamize you". If you read this, then he salutes you.
Maximum Metal Rating Legend - Click for Full Details
---
All interviews for Armory:
| | | | |
| --- | --- | --- | --- |
| INTERVIEW | BAND | INTERVIEWER | DATE |
---
You may also like: