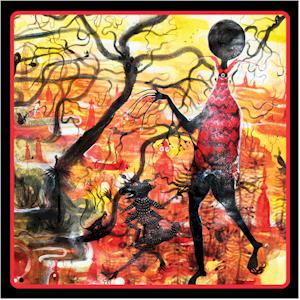 Clark Ashton Smith
The Muse of Hyperborea
Type: CD
Company: Cadabra Records
Release: 2017
Genre: Heavy/Extreme
Reviewer: Greg Watson
Published:2/2/2017

The Atlantean master is back thanks to Cadabra
Cadabra Records has been releasing really great weird fiction pieces on specially packaged vinyl for a while and it is no secret that I'm a huge fan of what they are doing. Their latest offering is from Clark Ashton Smith and is entitled "The Muse of Hyperborea". This release is a collection of 18 of Smith's poems hand picked and narrated by S.T. Joshi, a renowned Lovecraft and weird fiction scholar.
Once again, Cadabra is delivering this release in a slick package that comes with incredible artwork by C.M. Koseman and an opaque red vinyl with liner notes provided by Lee Bartow of Theologian. This is the second release of CAS work proffered by Cadabra. The first was an epic poem of Smith's called "Inferno", also narrated by Joshi. With "The Muse of Hyperborea", Joshi culls from Smith's rich catalogue of poetry and delivers Smith's colorful poetry with a deep, enchanting voice. There are some fairly cool tracks on here and once again, the music is spot on. Atmospheric, brooding and at times intense, the music matches wonderfully with Joshi's voice and the poems that were chosen for this album.
The one drawback I would say there is to "The Muse of Hyperborea" is that once again it is poetry selected for Smith and not one of his stories. I know his poetry is less known than his literary works but I would like to see a story or two of his come to light soon and get some of the Cadabra treatment like his poetry has been receiving. That being said though, "The Muse of Hyperborea" is another great endeavor from Cadabra Records who are working to continually up their game and continue to bring literary works to the masses in some really cool, creative and just downright fun ways. Keep up the great work Cadabra!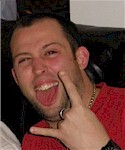 About this Writer:
Greg Watson
// Greg Watson has been hooked on the loud and heavy sounds since the summer of 1994 when he first heard the opening notes of "Operation: Mindcrime" by Queensryche. Since then his tastes have expanded and grown like the ever evolving heavy metal tree of genres. He has been an active member of Maximum Metal off and on for 10 years. In his spare time, Greg enjoys deciding the fate of his loyal subjects in the realm of Skyrim and secretly playing air keyboard to "Separate Ways" by Journey when no one is watching. He currently resides in Roanoke, VA with his wife and his metal wannabe beagle.
Maximum Metal Rating Legend - Click for Full Details
All reviews for Clark Ashton Smith:
---
All interviews for Clark Ashton Smith:
| | | | |
| --- | --- | --- | --- |
| INTERVIEW | BAND | INTERVIEWER | DATE |
---
You may also like: