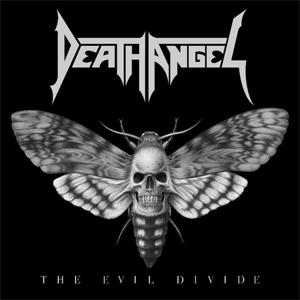 Death Angel
The Evil Divide
Type: CD
Company: Nuclear Blast
Release: 2016
Genre: Thrash
Reviewer: Eric Compton
Published:7/15/2016

Hard hitting, fast-tempo American thrash – nothing more and nothing less
'The Evil Divide' is Death Angel's fifth album since the 2001 reunion. The last three years have been a busy one both on and off the tour road. The San Francisco natives released their last studio effort, 'The Dream Calls for Blood', in 2013 and followed that two years later with a live release and a documentary film about the band's origins and career. Including this record, the group have recorded the last three albums at Audio Hammer studios in Sanford, FL with producer Jason Suecof (White Chapel, Demon Hunter) and released the record with twelve year label partner Nuclear Blast.
Like Overkill and Exodus, Death Angel at this point in the game are fairly solid and entertaining. We've heard this brand of thrash hundreds of times over and Death Angel perform it with such conviction and honesty that it's hard to shrug it off. Yet even with that being said this album, like its predecessor, just goes through the motions and delivers hard hitting, fast-tempo American thrash – nothing more and nothing less. Sepultura guitarist Andreas Kisser guest solos on "Hatred United/United Hate" and producer Jason Suecof plays strings on track two, "Cause for Alarm".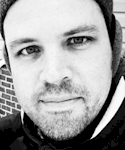 About this Writer:
Eric Compton
// Eric Compton lives in the most haunted city in the world, St. Augustine, Florida with his family and two yorkies. He has served as senior editor for MaximumMetal.com for nearly 10 years and is the author of the heavy metal book series--Denim & Letters. His reviews, interviews and social commentary has been featured on websites like Brave Words, Blabbermouth, Metal Temple, Metal Rules, Ultimate Metal, Metal Maniacs and Wikipedia.
Maximum Metal Rating Legend - Click for Full Details
All reviews for Death Angel:
---
All interviews for Death Angel:
---
You may also like: