Dokken
Broken Bones

Company: Frontiers
Release: 2012
Genre: Hard Rock
Reviewer: EC
Don Dokken sounding just superb here

All of this jive talk about Dokken with or without George Lynch has been really taxing over the years. Lots of talk here that George's axe would make the scene on this newest and supposedly final Dokken studio effort. Needless to say George and Don have had a tumultuous relationship for decades and whatever deal that was in discussion has flown the coop long ago. Its fine by me as latter day Dokken in my opinion has been fantastic courtesy of Jon Levin on the strings. I've thoroughly enjoyed the last two Dokken albums and find the band more in tune with mature songwriting, a Beatles-esque sort of vibe that permeates through this album as well as the two predecessors. The band have definitely held steady over the years with new material, 2004 gave us the solid "Hell To Pay" and 2008 brought forth "Lighting Strikes Again". Now in 2012, four years from the last studio album, the band has released their swan song called "Broken Bones". Whether or not this truly is the last Dokken album remains to be seen. In the meantime this album is sure to please longtime fans, Don Dokken sounding just superb here, again proving by far he is one of my favorites singers ever (and probably my favorite depending on what day it is).
"Broken Bones" has its share of flashy success, throwing bones on the strong opener "Empire". Levin just levels the place on the lead solo midways through and Don mentions that this opener was a true heavy metal song about oppression and the end result (a burning empire). The first handful of songs on this album are some of the best on record and may rival the band's phenomenal 2008 record. Just listen to those slower bass slaps on the title track and Don's soothing vocals through the melodic chorus. Who can forget those awesome 80s harmonics with Don and Jeff Pilson? I really thing the same can be said here with Don, Levin and even bassist Sean McNabb combining on perfect melodies. "Best Of Me" burns it up with that classic hook-line-and-sinker riff, just blowing it up and still that "I Know You Don't Love Me No More" chorus just nails it in front of Levin's soaring melody. Man I just love songs like "Blind" here with that massive hook that reminds me of something like "Just Got Lucky" from back in the day. Still this is 2012 Dokken and certainly Don's solo side creeps in now and again. Check out the Beatles vibe running "Victim Of The Crime" and unplugged "Today", both of which really are Don's solo soul coming out. The album ends with awesome cuts in "Fade Away" and "Tonight", the last one closing the deal in much the same pace as the album's opener.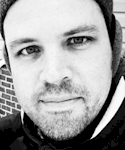 About this Writer:
Eric Compton
// Eric Compton lives in the most haunted city in the world, St. Augustine, Florida with his family and two yorkies. He has served as senior editor for MaximumMetal.com for nearly 10 years and is the author of the heavy metal book series--Denim & Letters. His reviews, interviews and social commentary has been featured on websites like Brave Words, Blabbermouth, Metal Temple, Metal Rules, Ultimate Metal, Metal Maniacs and Wikipedia.
Maximum Metal Rating Legend - Click for Full Details
---
All interviews for Dokken:
| | | | |
| --- | --- | --- | --- |
| INTERVIEW | BAND | INTERVIEWER | DATE |
---
You may also like: