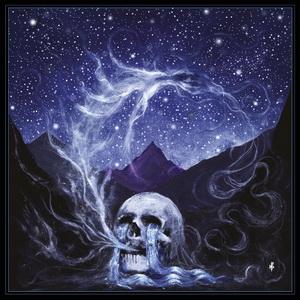 Ghost Bath
Starmourner
Type: CD
Company: Nuclear Blast
Release: 2017
Genre: Black
Reviewer: Greg Watson
Published:3/20/2017

Ambient, shoegaze and black metal with a touch of sorrow
Ghost Bath was a new band that was brought to my attention with their excellent album,"Starmourner". With this album, you get this really eclectic mix of ambient, shoegaze and black metal that's topped with a touch of sorrow and pain.
Musically, it's an incredible roller coaster of beautiful, melancholic moments partnered with some upbeat riffing & some traditional black metal guitar work. The addition of piano in a couple of tracks really works to amplify the beauty and sadness that can be felt throughout the album. The vocals are a very haunting style of black metal wails and screams that just worm their way through your very being. They really help pull the album together and work in harmony with the music to provide the perfect soundscape for the story that "Starmourner" tells.
I am very impressed with the song quality, the musicality, and the overall depth and feeling that Ghost Bath deliver with this album. I will be checking out their prior release "Moonlover" as well after my experience with "Starmourner". If you're looking for something to help branch you out a little or just something that's a little different, soak yourself in the essence, splendor and sorrow of Ghost Bath.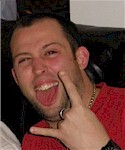 About this Writer:
Greg Watson
// Greg Watson has been hooked on the loud and heavy sounds since the summer of 1994 when he first heard the opening notes of "Operation: Mindcrime" by Queensryche. Since then his tastes have expanded and grown like the ever evolving heavy metal tree of genres. He has been an active member of Maximum Metal off and on for 10 years. In his spare time, Greg enjoys deciding the fate of his loyal subjects in the realm of Skyrim and secretly playing air keyboard to "Separate Ways" by Journey when no one is watching. He currently resides in Roanoke, VA with his wife and his metal wannabe beagle.
Maximum Metal Rating Legend - Click for Full Details
All reviews for Ghost Bath:
---
All interviews for Ghost Bath:
| | | | |
| --- | --- | --- | --- |
| INTERVIEW | BAND | INTERVIEWER | DATE |
---
You may also like: