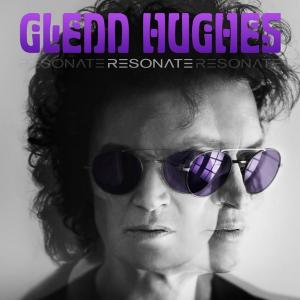 Glenn Hughes
Resonate
Type: CD
Company: Frontiers
Release: 2016
Genre: Hard Rock
Reviewer: Eric Compton
Published:3/6/2017

Another stellar effort from this iconic staple of British Hard Rock
'Resonate' is the 14th album from British icon Glenn Hughes. It's the singer's first solo album since 2008's 'First Underground Nuclear Kitchen', yet the 65 years old veteran has been extremely active during that time. Along with multiple tours and live albums he's released new material from one-off California Breed, Black Country Communion, and Voodoo Hill. He's not getting older, the world is.
Danish mastermind Soren Andersen (ex-Artillery, ex-Star Rats) was heavily involved in the making of 'Resonate'. Andersen produced, mixed and mastered the album with Hughes and he contributed the electronic guitar parts. Andersen is no stranger to heavy metal and he brings that aggressive, darker vibe to this record. Hughes described the album as heavy, dense, and metal on promotional tours.
The album's opener, the aptly titled "Heavy", is just that. It's a loud song with Hughes charismatic vocal prowess toying with the heaviness in the verses. It's just waiting to erupt and by the one-minute mark it's explosive. "Flow" and "God of Money" both possess that rigid backbone, heavily distorted tracks that's built on chunky blocks of groove behind Hughes' soulful singing (more so on "GOM"). That free spirit of 80's hard rock and AOR is still intact on easy going stuff like "Steady" and "How Long". "When I Fall" is sort of slow jazz, lounging around with touches of keys, acoustic strings, and a melancholy to the vocal arrangement.
'Resonate' is a textured affair that's equal parts hot, molten rock and soft, cooler breezes. I like the marriage of the two styles and its impact on the longevity of the record. Hughes is colorful and his talent is made even more dynamic by Andersen's production standards. This is another "classic" gem from Italy's Frontiers label.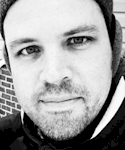 About this Writer:
Eric Compton
// Eric Compton lives in the most haunted city in the world, St. Augustine, Florida with his family and two yorkies. He has served as senior editor for MaximumMetal.com for nearly 10 years and is the author of the heavy metal book series--Denim & Letters. His reviews, interviews and social commentary has been featured on websites like Brave Words, Blabbermouth, Metal Temple, Metal Rules, Ultimate Metal, Metal Maniacs and Wikipedia.
Maximum Metal Rating Legend - Click for Full Details
All reviews for Glenn Hughes:
---
All interviews for Glenn Hughes:
| | | | |
| --- | --- | --- | --- |
| INTERVIEW | BAND | INTERVIEWER | DATE |
---
You may also like: