Gamma Ray - Land Of The Free II - 2007 - SPV



Track Listing:

1. Into The Storm
2. From The Ashes
3. Rising Again
4. To Mother Earth
5. Rain
6. Leaving Hell
7. Empress
8. When The World
9. Opportunity
10. Real World
11. Hear Me Calling
12. Insurrection
Us fans of the older power/speed style that dominated the mid-80s are having a great second half of 2007! Progenitor Helloween released the rallying effort "Gambling with the Devil" and now, Gamma Ray has responded with an effort that is equally as good, if not a little better.
GR has been giving us decent CDs for over a decade, along the same path as Helloween, but the racetrack we've wanted to see them back on has only been rarely ridden with earlier songs like "Lust for Life" and "Fight" from 2005's well-received Majestic. Sometimes their live shows gave us "I Want Out" and "Future World" to relive the early days.
Where the new Helloween opus went a little darker, "Land Of The Free II" is a throttle-open burner full of positive power metal. "To Mother Earth" is as rapid a ride as anything from the pre-Kiske era, "From the Ashes" is Maidenesque and "Insurrection" is an epic majesty on the scale of GR's own "Heading for Tomorrow". Their vocals and lyrics have always been on the 'adequate' level for me, but I can't deny the fast-frets and gang chats on this one.
Kai Hansen has replicated his early days so closely, I'm tempted to accuse him of going through a mid-life crisis. There's no need to reminisce about the glory of the old days when it's with us now as well. With both bands under the Steamhammer/SPV Records banner and a tour in rumor, fans should get their keys ready!
Bottom Line: The new Gamma Ray smokes!
Rating: 4
--Nailer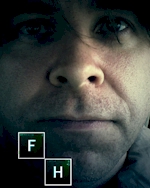 About this Writer:
Frank Hill
// Frank Hill has been at this site since its slimy, crying birth in '03. He was born on National Metal Day--11/11 and will turn his hearing aids up to 11 when he's 111. He secretly listens to a lot of old Country and Doo-Wop tunes and wants to start a cyberband with lead vocals by Robot Plant. He is still trying to figure out what Judas Priest meant by "paratamize you". If you read this, then he salutes you.
Maximum Metal Rating Legend - Click for Full Details
All reviews for Gamma Ray:
---
All interviews for Gamma Ray:
| | | | |
| --- | --- | --- | --- |
| INTERVIEW | BAND | INTERVIEWER | DATE |
---
You may also like: