Honeymoon Disease
The Transcendence




Company: Napalm
Release: 2015
Genre: Hard Rock
Reviewer: Frank Hill


Totally bitchin, man!

Add Honeymoon Disease to the list of bands delivering sounds from Generation X to Generation Z. Jeans, t-shirts, center hair parts, and mustaches abide with this smashing quartet (2 chicks, 2 dudes) of retro-rockers from Gothenburg, Sweden.
The Transcendence
is all about the song with a jam-session vibe and catchy, infectious choruses. Vocals from Jenna Disease are modestly traditional and right on. The guitars never take over as the centerpiece of any song, but their progressions utilize a less is more spirit squeezing simple riffs to the max.
It's a classically-short 38 minutes, but from the shivering groove of "Imperial Mind", the girl-punk of "You're Too late", the pure movement of "Fast Love", and the sizzling "Stargazer", these are some of the coolest tunes since the 70s got us moving to some boogie rock 'n roll. A couple extended songs would have put 'The Transcendence' over the top but only a brief minute instrumental after "Keep Me Spinning" gives us a taste of what they can do with some piano accompaniment and a slower pace.
Named for a condition caused by sexual activity, Honeymoon Disease is totally bitchin, man! Dig 'em!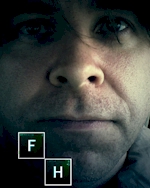 About this Writer:
Frank Hill
// Frank Hill has been at this site since its slimy, crying birth in '03. He was born on National Metal Day--11/11 and will turn his hearing aids up to 11 when he's 111. He secretly listens to a lot of old Country and Doo-Wop tunes and wants to start a cyberband with lead vocals by Robot Plant. He is still trying to figure out what Judas Priest meant by "paratamize you". If you read this, then he salutes you.
Maximum Metal Rating Legend - Click for Full Details
All reviews for Honeymoon Disease:
---
All interviews for Honeymoon Disease:
| | | | |
| --- | --- | --- | --- |
| INTERVIEW | BAND | INTERVIEWER | DATE |
---
You may also like: