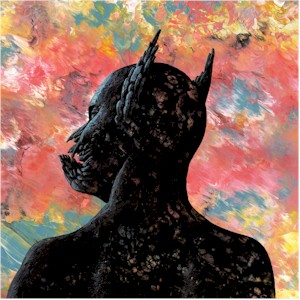 H.P. Lovecraft
Pickman's Model
Type: CD
Company: Cadabra Records
Release: 2016
Genre: Heavy/Extreme
Reviewer: Greg Watson
Published:12/16/2016

Cadabra does it again with "Pickman's Model"
As you all well know, Cadabra Records has now been putting out vinyl releases of select Lovecraft stories. I have had the privilege of reviewing all of the stories released up to this point and was really excited to dive in to "Pickman's Model" and see how it stacks up compared to the rest of the releases.
First off, the great artwork for these releases continues. The artwork on "Pickman's Model" is simplistic, yet deeply haunting. The detail would have made Pickman himself proud. Now as for the narration, it is once again handled by Andrew Leman. For those of you unfamiliar with Leman, in addition to his audio work, he is also a co-founder of the H.P. Lovecraft Historical Society and has a hand in a lot of their efforts, from movies to audio renditions of stories and much more. That said, Lehman's performance is spot on again. Capturing the essence of Lovecraft's tales, Lehman delivers an inspired narrative performance, lending atmosphere and creepiness to the story. "Pickman's Model" follows the story of titular artist, Richard Upton Pickman. A brilliant artist in his own right, he is ostracized for his peculiar and somewhat macabre subjects by the art club he is part of. The narrator of the story, Thurber, gets an up close look at Pickman's art and inspiration and.....well you'll have to get the release or the story to find out what happens.
I am so impressed with the work that Cadabra continues to do on these Lovecraft releases. Things were a little bumpy at first but they have this machine chugging and moving along at full steam now. The music on this release again adds so much to an already creepy story. The feeling of dread, horror and unearthliness are all represented in the score of this story. I highly suggest picking up one of these releases if you are looking for a good story to keep you company on a dark and stormy night. You will pay a little for these releases but the packaging and quality are well worth the asking price. Another job well done Cadabra. Keep them coming and keep Lovecraft's legacy available to horror fans worldwide.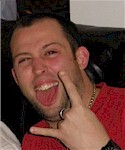 About this Writer:
Greg Watson
// Greg Watson has been hooked on the loud and heavy sounds since the summer of 1994 when he first heard the opening notes of "Operation: Mindcrime" by Queensryche. Since then his tastes have expanded and grown like the ever evolving heavy metal tree of genres. He has been an active member of Maximum Metal off and on for 10 years. In his spare time, Greg enjoys deciding the fate of his loyal subjects in the realm of Skyrim and secretly playing air keyboard to "Separate Ways" by Journey when no one is watching. He currently resides in Roanoke, VA with his wife and his metal wannabe beagle.
Maximum Metal Rating Legend - Click for Full Details
All reviews for H.P. Lovecraft:
---
All interviews for H.P. Lovecraft:
| | | | |
| --- | --- | --- | --- |
| INTERVIEW | BAND | INTERVIEWER | DATE |
---
You may also like: