Jag Panzer
Scourge Of The Light

Company: SPV
Release: 2011
Genre: Power
Reviewer: EC
Extraordinary piece of work

Early 2011 brings our first highly anticipated release, the new opus from Colorado's Jag Panzer. It is interesting to see the band severe ties with Century Media after thirteen long years and joining SPV. In comparison the band's friendly peer, Iced Earth, are leaving SPV and reuniting with Century Media. This is an odd intersection that these American bands find themselves crossing as we embrace another decade. Panzer also finds a change in the line-up with Chris Broderick's absence. Many of you know that Broderick has joined forces with Dave Mustaine, side by side with the thrasher on Megadeth's new album "Endgame" and extensive touring sessions. Broderick's strings are replaced by former guitarist Christian Lasegue, present on one Panzer album previously ("Chain Of Command").
This is an extraordinary piece of work that the band has delivered to us. Jag Panzer understands their audience and the desires of hard working metal fans worldwide. The result is "Scourge Of The Light", a great melodic entry that combines all of the familiar band elements, calculating the great chorus work found on "Age Of Mastery" and "Thane To The Throne" and combining it with some of the smoothest and softest melodies West of Maiden's "Seventh Son...". Obviously the band is far removed from the rampaging days of old with "Ample Destruction" era lost along the way. That is okay with fans because the band revisited that territory as recent as 2003 with the re-recording of that classic staple. This album paves the same ground the band has driven since 1997, great galloping hooks, Conklin's stellar pipes and that unusual ability to make a US band sound European. Favorites are the stormy opener "Condemned To Fight" (sample on jagpanzer.com) and the Metal Church styled "Cycles". Longtime fans will love the stability of "Call To Arms" and even early listeners will rejoice at the intensity of "Let It Out".
Who can deny the incredible talent on display with each and every Jag Panzer release? The band still struggles to maintain a top tier status with US metal but the loyal fans understand the importance the group has on the global metal community. The band has somehow found themselves in the same boat as Manowar in terms of dedication; they couldn't sell out a club on the East coast but could headline Wacken with the German die-hards. Metal remains a mystic relic.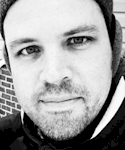 About this Writer:
Eric Compton
// Eric Compton lives in the most haunted city in the world, St. Augustine, Florida with his family and two yorkies. He has served as senior editor for MaximumMetal.com for nearly 10 years and is the author of the heavy metal book series--Denim & Letters. His reviews, interviews and social commentary has been featured on websites like Brave Words, Blabbermouth, Metal Temple, Metal Rules, Ultimate Metal, Metal Maniacs and Wikipedia.
Maximum Metal Rating Legend - Click for Full Details
All reviews for Jag Panzer:
---
All interviews for Jag Panzer:
---
You may also like: