Metallica
Death Magnetic

Company: Warner Bros. Music
Release: 2008
Reviewer: Nailer
Genre: Thrash
A very worthy release from a band that had been brushed aside

With the new Metallica CD
Death Magnetic
, there was a lot less time taken between its release and the prior St. Anger--a release whose sound caused quite and uproar in the Metalli-fans, adding to the hostility they'd felt for the last decade. Many who worshipped at the Metalli-alter wanted to write off (and strangle!) the band they put on top of the metal heap; a turn to remove the gods they installed.
Death Magnetic is redemable enough that you can forget the last few records.
Effectively combining the brutality of
Master of Puppets
and the riff sandwich of
And Justice For All
, you'd have to have some major personal issues with the band to not consider
Death Magnetic
a solid, triumphant return--Lars rattles off a machine gun snare, Kirk has his solos back, Robert's bass is stout, and James is majorly angry. There isn't much more you need from these guys, though to the consternation of anybody who wanted the commercial tendencies of the Black and the Load albums, this isn't a radio-capable CD; it's really too heavy on the majority of the tracks.
Where
Justice
is a more weary listen with it's overabundant riffage and drier production, Death Magnetic is sonically much tighter and aggressive like the early CDs. While you will hear some of the familiar transitions and lead lines that mark Metallica as Metallica,
Death Magnetic
doesn't rest in comfortable territory and should be relatable to the modern fan. Older fans may find that the breathing room that enabled the hook-friendly, concert staples aren't as abundant with the exception of "The Judas Kiss" and "My Apocolypse".
Admittedly, I will always hold
Ride the Lightning
and
MoP
as the best Metallica has offered up, but
Death Magnetic
is a very worthy release from a band that had been brushed aside.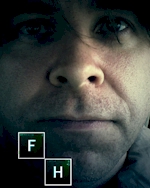 About this Writer:
Frank Hill
// Frank Hill has been at this site since its slimy, crying birth in '03. He was born on National Metal Day--11/11 and will turn his hearing aids up to 11 when he's 111. He secretly listens to a lot of old Country and Doo-Wop tunes and wants to start a cyberband with lead vocals by Robot Plant. He is still trying to figure out what Judas Priest meant by "paratamize you". If you read this, then he salutes you.
Maximum Metal Rating Legend - Click for Full Details
All reviews for Metallica:
---
All interviews for Metallica:
| | | | |
| --- | --- | --- | --- |
| INTERVIEW | BAND | INTERVIEWER | DATE |
---
You may also like: