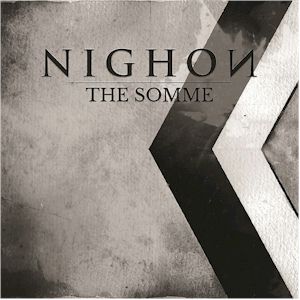 Nighon
The Somme
Type: CD
Company: Inverse
Release: 2017
Genre: Industrial
Reviewer: Greg Watson
Published:3/7/2017

A well-thought out concept album that fell just a tad short musically
Nighon is an industrial metal band from Finland, though I feel the industrial tag is a bit of a misnomer for the band. They remind me a bit of a less orchestral Epica to be honest.
Regardless of the genre though, "The Somme" is a really well-constructed, well-told concept album dealing with WWI, WWII and how those events relate to the world today. The growled and clean vocals are the points that reminded me so much of Epica. The trade off in styles works really well and play off each other nicely. A prime example of this is on the track "The Greatest of Catastrophes", which is one of the catchiest tracks on the album.
The one gripe I had though is that the music got a little predictable and repetitive for my taste. A little variety would have put this one over the top for me. All things considered though, I found myself really engaged with the concept and enjoyed this album as a whole. So, if you are a fan of concept albums and the slightly symphonic metal genre, you won't want to pass over this one.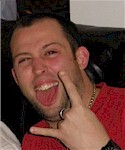 About this Writer:
Greg Watson
// Greg Watson has been hooked on the loud and heavy sounds since the summer of 1994 when he first heard the opening notes of "Operation: Mindcrime" by Queensryche. Since then his tastes have expanded and grown like the ever evolving heavy metal tree of genres. He has been an active member of Maximum Metal off and on for 10 years. In his spare time, Greg enjoys deciding the fate of his loyal subjects in the realm of Skyrim and secretly playing air keyboard to "Separate Ways" by Journey when no one is watching. He currently resides in Roanoke, VA with his wife and his metal wannabe beagle.
Maximum Metal Rating Legend - Click for Full Details
---
All interviews for Nighon:
| | | | |
| --- | --- | --- | --- |
| INTERVIEW | BAND | INTERVIEWER | DATE |
---
You may also like: