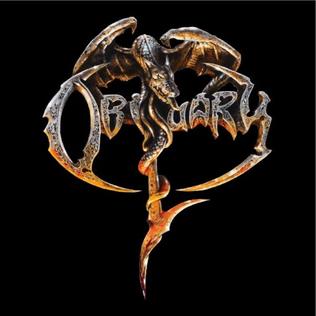 Obituary
Obituary
Type: CD
Company: Relapse
Release: 2017
Genre: Death
Reviewer: David Loveless
Published:3/20/2017

Simple in execution but brutal in delivery
I've been a huge fan of Obituary since Slowly We Rot. They have brought much metalizing pleasure to these ears for 28 years now. In my honest opinion, I can't say they have any weaknesses in their entire catalog, although some of my favorite releases by them are 1990's Cause Of Death, 1994's World Demise, and of course their debut album, Slowly We Rot. Their tenth self-titled album is right up there with those albums and easily their best effort since 2005's Frozen In Time.
Everything there is to love about Obituary is ever so present and alive in 2017! There is a great mix of fast songs, slower songs, John Tardy's signature screams from below and those sonic riffs that sound like they are from beyond the grave. Additionally, this is easily their best production effort to date! The bass sounds so thunderous on this album and it blends well with the guitar tone and it's all held together perfectly by drum maestro, Donald Tardy.
"Brave" starts things off with a rude awakening as the main riff is almost like a thrash/death hybrid. However, thanks to Trevor Peres' signature sound, it sounds extra brutal and pummels from start to finish. "Sentence Day" is a bit slower and sounds as if it could have been released on Cause Of Death. I'd also like to point out that John Tardy sounds just as youthful as he did back in the 80's. His voice hasn't changed one bit and that is a good thing. "Lessons In Vengeance" has a very simple riff but only Obituary can make it sound this evil. The speed picks back up with "End It Now" and Donald Tardy shines on this track and even introduces some minor blastbeats. "Kneel Before Me" is one of the heaviest tracks on the album and has a killer guitar solo followed by some crunching riffs. "It Lives" is one of my personal favorite tracks and it also sounds like it could have been recorded during Cause Of Death or The End Complete. The next few tracks continue the devastation and then comes the album closer, "Ten Thousand Ways To Die". What a perfect way to end an album. Although this is a slower song, it has a massive grove in it and the crystal clear production surely brings out the heaviness.
I'm so glad Obituary decided to make a comeback in 2003. They already have the same amount of albums out as they did in the first part of their career. It's apparent they still have a lot of talent and can consistently put out great albums. Even their live shows are improving year after year. If you're into the 90's death metal style I highly recommend Obituary's new album. You will not be disappointed at all and I'd be surprised if this one didn't end up on a lot of year-end "best of" lists.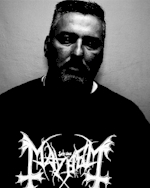 About this Writer:
David Loveless
// Dave's early introduction to Metal was listening to records by Black Sabbath and Kiss. Discovering Metallica's Master of Puppets on record at the local public library turned his world upside down. After spending nearly 24 years in Japan and expanding his love for the International underground metal scene, Dave (and family) now resides in the US. The savage brutality of Extreme Metal brings out the "Grim Gaijin" in him.
Maximum Metal Rating Legend - Click for Full Details
All reviews for Obituary:
---
All interviews for Obituary:
| | | | |
| --- | --- | --- | --- |
| INTERVIEW | BAND | INTERVIEWER | DATE |
---
You may also like: