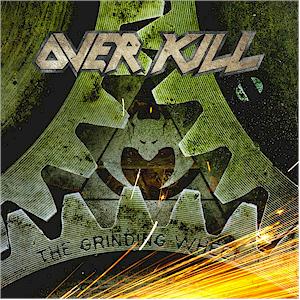 Overkill
The Grinding Wheel
Type: CD
Company: Nuclear Blast
Release: 2017
Genre: Thrash
Reviewer: Frank Hill
Published:1/17/2017

60+ minutes of fast-paced, demolishing heavy metal
It's been a successful couple of years for the godfathers of thrash with new albums from Metallica, Megadeth, Anthrax, and Slayer. Last year also saw quality releases from Testament, Voivod, Anvil, Metal Church, Death Angel, Flotsam and Jetsam and more.
Now, 2017 is gracing us gutter rats with another stalwart from the early years of the genre's movement--East Coast thrash pioneers, Overkill. For 37 years they have been an unwavering wrecking crew of violence, energy, and power. When I listen to them, I can feel my blood pressure rise.
Their eighteenth studio release,
The Grinding Wheel
is 60+ minutes of fast-paced, demolishing heavy metal. As straight-forward and unrelenting as it is, they add some small turns to the freight train path, like the swing of "Goddamn Trouble" and the groove of "Come Heavy". "Shine On" is an odd track with its mix of nonlinear riffage, atypical lyrical content, and slow mid-section vocals. "Let's All Go To Hades" sneaks in some punk vibe. Chants at the close of the title track sound like something from the German power-meisters. Gang vocals on this release are raw and keep the production one foot in the underground.
The Grinding Wheel
doesn't get points for experimentation, but that isn't what they are about. "At the end of the day Overkill is Overkill," says vocalist Bobby "Blitz" Ellsworth. Nothing is broken and nothing needs fixed.
Best Overkill album since 2010's
Ironbound
!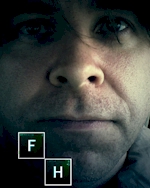 About this Writer:
Frank Hill
// Frank Hill has been at this site since its slimy, crying birth in '03. He was born on National Metal Day--11/11 and will turn his hearing aids up to 11 when he's 111. He secretly listens to a lot of old Country and Doo-Wop tunes and wants to start a cyberband with lead vocals by Robot Plant. He is still trying to figure out what Judas Priest meant by "paratamize you". If you read this, then he salutes you.
Maximum Metal Rating Legend - Click for Full Details
All reviews for Overkill:
---
All interviews for Overkill:
---
You may also like: