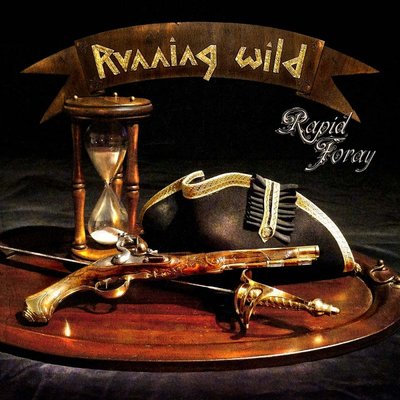 Running Wild
Rapid Foray
Type: CD
Company: SPV/Steamhammer
Release: 2016
Genre: Power
Reviewer: Eric Compton
Published:9/23/2016

A motherload of German power and nostalgia
Hard to believe at one point I wrote my German big three off. I was convinced Grave Digger could stand to retire. I thought the same about Rage. Running Wild had followed my intuition and actually did retire...for a short while. Let's face it, the 00s weren't exactly the best productivity from the three giants. Now this year alone we've had a solid Rage comeback just two years after Grave Digger experienced one of their finest moments with 'Return of the Reaper'. Now we have Running Wild with their third album post-retirement party, and what a record it is.
'Rapid Foray' marks release number seventeen and sees Rock 'N Rolf displaying his formulaic success of mid-tempo speed surrounding anthems upon anthems of pirate sing-alongs. Other than AC/DC and Jackal, Running Wild makes my list for forgiveness for making the same record over and over. It's okay after all these years. I've come to accept, if not cherish it. Like the previous two albums Rock 'N Rolf does just about everything – vocals, guitars, writing, photography and producer. Peter Jordan once again comes in for guitars and the band is joined in the studio by drummer Michael Wolpers (Victory) and bassist Ole Hempelmann (Dreamtide).
Fans of the band's 90s period should find plenty to like about this new offering. "Black Skies, Red Flag" is the standard Running Wild song with its quick picking tempo, heavy cymbal use, and Rolf's addictive chorus. It's more pirate fare from there with "Warmongers" (a single released as a split with Sodom) slowing down a bit to ease into steady rocker "Stick to your Guns". "The Depth of the Sea" is a really nice atmospheric addition, almost eerie with its moody bass and percussion. The album's highlight is epic closer "Last of the Mohicans", a building track that erupts in a fast and charging rhythm that Maiden would appreciate.
This is just another solid effort and marks two in a row in terms of success and triumph. The band isn't for everyone and lyrically you'll always find better choices. But if you have love Running Wild, appreciate German power metal, and can soak up the nostalgia...it's a motherload.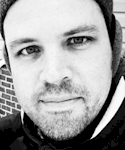 About this Writer:
Eric Compton
// Eric Compton lives in the most haunted city in the world, St. Augustine, Florida with his family and two yorkies. He has served as senior editor for MaximumMetal.com for nearly 10 years and is the author of the heavy metal book series--Denim & Letters. His reviews, interviews and social commentary has been featured on websites like Brave Words, Blabbermouth, Metal Temple, Metal Rules, Ultimate Metal, Metal Maniacs and Wikipedia.
Maximum Metal Rating Legend - Click for Full Details
All reviews for Running Wild:
---
All interviews for Running Wild:
| | | | |
| --- | --- | --- | --- |
| INTERVIEW | BAND | INTERVIEWER | DATE |
---
You may also like: