Shinedown
Amaryllis

Company: Atlantic Records
Release: 2012
Genre: Hard Rock
Reviewer: EC
Best American band on the planet now?

Best American band on the planet now? Certainly Shinedown has to be in the bout. Ten years, fourteen singles (half in the top 100), two platinum albums and one gold record. The band's last record, "Sound Of Madness" (2008), garnered the group two hit singles and what should have been their crowning achievement. Fan and peer support through thousands of shows and this Florida band still have the fire and intensity to play it cool for ten more years. Now after a four year off the group return for "Amaryllis" and singer Brent Smith's self-described "centerpiece of Shinedown".
I love this band and "Amaryllis" is in fact the centerpiece. The band showcase all of the elements that make the band so unique and priceless here--the melody and lyrics that capture all of life's milestones but also another entry in the "us vs them" mentality. Check out fast roaring songs like "Adrenaline" for the headbangers, nailed to the grindstone with great lyrics out of the box like "hand me the wheel, so we can go a little faster". From there the band take off and take on some of their best songs to date. The band's single "Bully" is preaching unity and rebellion in grand fashion, a perfectly placed chorus that resonates long after and one of the many examples of why people compare (unfairly) Shinedown to the Beatles. It is the songs they breathe and tell. More aggressive tones can be found on the wicked "Enemies" with its "Children Of The Grave" meets Rob Zombie groove. More heavy handed approach can be found on the speedy delight "My Name (Wearing Me Out)" and its profanity laced wisdom.
Radio will still find plenty to play, this album's versions of "Second Chance" can be found on the masterful "Miracle" and "Unity". My fave of the bunch? Damn, like picking a favorite child..."Diamond Eyes" (Jap bonus and one left off "Sound Of Madness") is a stinging zinger and easily the best chorus the band ever wrote. I still love the band's ADHD tinged magic on "Nowhere Kids" and "I'm Alright".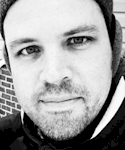 About this Writer:
Eric Compton
// Eric Compton lives in the most haunted city in the world, St. Augustine, Florida with his family and two yorkies. He has served as senior editor for MaximumMetal.com for nearly 10 years and is the author of the heavy metal book series--Denim & Letters. His reviews, interviews and social commentary has been featured on websites like Brave Words, Blabbermouth, Metal Temple, Metal Rules, Ultimate Metal, Metal Maniacs and Wikipedia.
Maximum Metal Rating Legend - Click for Full Details
All reviews for Shinedown:
---
All interviews for Shinedown:
| | | | |
| --- | --- | --- | --- |
| INTERVIEW | BAND | INTERVIEWER | DATE |
---
You may also like: