Wicked Sensation
Crystallized

Company: Metal Heaven
Release: 2010
Genre: Hard rock
Reviewer: EC
A great example of classy hard rock

So many interesting facets with this new slab from Wicked Sensation. This is a "comeback" album from the group after a four year break and finds the band reunited with original singer Robert Soeterboek. The talented frontman performed on debut rocker "Reflected" only to be replaced one album later by hired gun/journeyman Fernando Garcia (Godiva, Victory). A long hiatus sees the band return in tip-top form with their third album to date called "Crystallized". If you are a fan of Helloween or Pink Cream 69 then read further...
The really cool thing at work here is the pairing of Andi Deris and Denis Ward. Confused? Well this is actually the first time we have seen Deris teamed with former bandmate Ward in quite some time. If you will recall, Deris left Ward's Pink Cream 69 in the early 90s (a band immensely popular on Sony) on bad terms. Many will know that Deris went on to front German heavyweight Helloween. Since the showman and PC69 have become friends again this marks the first collaboration of the two in 18 years. Maybe I am just reading too much into it considering Ward played session bass for this record and Deris laid down guest vocals on "My Turn To Fly". Nevertheless it is still great to see that chemistry once again albeit in short fashion.
"Crystallized" is probably the best WS album to date. The return of Soeterboek is a good shot in the arm with his vocals a dead ringer for David Coverdale. The album shines with driving hard rock ("Lonely Is The Night", "Fistful Of Dreams"), blues ("Gimme The Night") and efficient power ballads ("Am I Right", "Lost In A World"). These Germans can easily compare to Shakra, Crystal Ball and Million but are rather timeless and cross stitch Europe with a stylish presentation. I hear the polish of Switzerland, the driving melodic rock in native Germany and the finesse of the Swedes.
The Bottom Line - A great example of classy hard rock in an environment of cut and paste sleaze rock. This is extremely well done and enrolls the listener in quality tunes that relish the spirit of the 80s with "feel good" accessibility.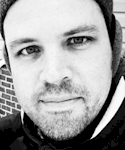 About this Writer:
Eric Compton
// Eric Compton lives in the most haunted city in the world, St. Augustine, Florida with his family and two yorkies. He has served as senior editor for MaximumMetal.com for nearly 10 years and is the author of the heavy metal book series--Denim & Letters. His reviews, interviews and social commentary has been featured on websites like Brave Words, Blabbermouth, Metal Temple, Metal Rules, Ultimate Metal, Metal Maniacs and Wikipedia.
Maximum Metal Rating Legend - Click for Full Details
All reviews for Wicked Sensation:
---
All interviews for Wicked Sensation:
---
You may also like: