I N T E R V I E W S

Black Swamp Water
"Knee-Deep In A Southern Fried Groove"

Interview with Jan Geert, guitarist for Danish hard rock act with promising debut 'Chapter One'
By: Eric Compton | Published: Tuesday, March 28, 2017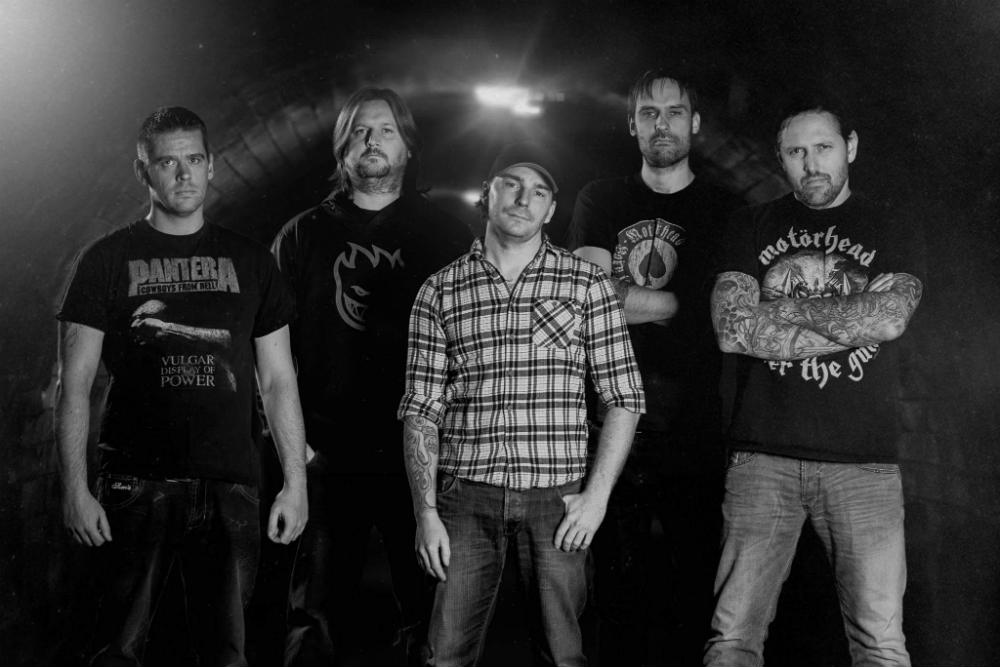 A band can appear presumptuous by titling their first album 'Chapter One'. It shows initiative and promise--the title assumes 'Chapter One' will be a success and lead to more chapters. It's a tough market to break through in Europe, even more so in the pop-friendly U.S. Will there be a second chapter for a baby band like Black Swamp Water? Based on just one album…yes…yes indeed. This Danish hard rock act unleashed their phenomenal debut last August via Mighty Music, a label fully stocked with promising young talent like Black Oak County, Sea and Bullet Train Blast. 'Chapter One' was produced by the esteemed Tue Madsen and is a heavy slab of rock and roll with a penchant for southern-fried groove. We caught up with guitarist Jan Geert to talk about the band's formation, influences and the making of this great record.

Eric Compton - Well, we are five months removed from the release date of Black Swamp Water's first album, the aptly titled 'Chapter One'. Congratulations! How has the last few months been and overall what's the response you have had from fans and media?

Jan Geert - Thank you. Well, so far, the response has been good. The reviews that come in are pretty much 8/10. People seem to respond to our music fairly well, so we couldn´t be happier about it.

"When we started this band, we wanted to create a vehicle for all our different influences." --Jan

EC - Mighty Music USA's rep Rich Lee gave me the album last September I believe. After months of playing it, I still can't pinpoint what to call the band. Hard rock, heavy metal or some sort of hybrid of hard music. How do you describe the band's sound to new readers and fans, and what were some of the influences that created this BSW sound?

JG - When we started this band, we wanted to create a vehicle for all our different influences. We wanted to avoid being lumped in with all the other "metal" acts that stick to just one style. If you look back to the 70´s, albums were often more diverse. Led Zeppelin and Queen for instance, did everything from hard rock to folksy acoustic stuff. I like to think of ourselves as hard rock. Even though some of our stuff is down-tuned and really heavy, we like the acoustic and slower stuff as well. Between the five of us we listen to everything from extreme metal to Roxette. But Black Sabbath, Zeppelin, Guns ´n Roses, Motorhead and Pantera are bands we all like to draw inspiration from.

EC - How and when did the band form?

JG - The band formed 2011, but underwent a few line-up changes. It was pretty much the same old story of stealing bandmembers from other bands and merging. For a while we were a three-piece band, until we lost a drummer. Then we decided to rebuild the band. We were a four-piece band for a long while until Martin came along in 2015. We always wanted two guitars, but couldn´t find the right guy.

EC - Drummer Kim Langkjaer has a very different background in terms of the BSW sound. He has played with death metal bands Dawn of Demise and Koldborn as well as live with Illdisposed. How does his "extreme" experience play into the band's sound? Does he add any different aspects to the music?

JG - The funny thing is that Kim is a major Guns 'n Roses, AC/DC, etc. fan. And he was with this band from the start, but went off on his own for a little while. I don´t think his playing style in those bands spills over into our type of music, maybe except for the double bass drum thing. But you can hardly call that extreme today. But I think it´s an absolute advantage to have someone who´s capable of playing both aggressive metal style drums as well as more traditional rock and roll style.

EC - In 2014 you had one of your first breaks, a successful EP called 'Hellride'. That was produced by Jacob Bredahl at his Dead Rat Studio, right? What was the response you received from that release and how important was that recording experience when compared to recording this first official full-length album?

JG - Well, 'Hellride' was recorded as a fourpiece in a very small studio connected to our rehearsal place. We recorded the thing ourselves then sent it off to Jacob at his studio, and he did his magic. The response we got was actually great. I think it taught us a great lesson in what not to do. The files we sent to Jacob weren´t exactly top notch recordings…and he let us know that *laughing*. So, with 'Chapter One' we decided we needed a little help.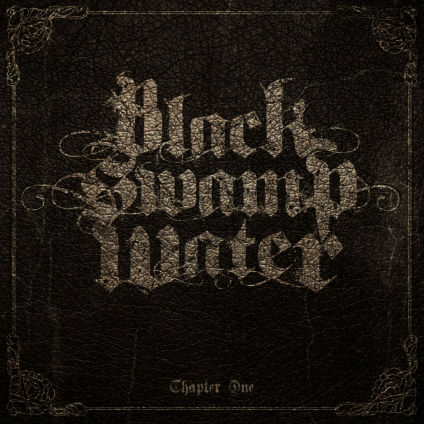 EC - 'Chapter One' has a phenomenal sound thanks to the production from Tue Madsen (Mnemic, Raunchy). Madsen is one of the premier producers in Europe and a top tier guy for hard music. Did you already have songs prepared and arranged before meeting with Madsen or did he help stir some creative juices and writing happened around the recording?

JG - We had all the songs written and arranged before we approached Tue. We recorded everything but the drums at home in the same studio we used for 'Hellride'. Kim had just recorded drums for Illdisposed at Tues' Ant-farm Studio, and we all thought they sounded badass, so we decided to step up and record the drums for our album there as well. I think he might have had a few suggestions regarding the drums, but nothing major. He did send some recording specs for us to optimize our own recordings and ease his own job of re-amping everything. We´re an upcoming band so, unfortunately, we have to think about cost efficiency over "art" and compromises have to be made because recording everything in a pro studio is a rather expensive affair.

EC - The band has sort of a throwback to the "southern" sounds that so many bands are starting to delve into. I can hear everything from Corrosion of Conformity ('Deliverance' era) to Black Stone Cherry and Monster Truck. Was that always the idea, incorporating that sort of twangy heavy distortion into the band's sound?

JG - It probably goes back to my personal love for blues and classic southern rock. I have always been a fan of Skynyrd, Blackfoot, Allman Bros, Stevie Ray Vaughan and the like. We all like a lot of southern metal as well: Pantera, C.O.C., Down, and Pride & Glory to name a few. I think they have certain groove or swing that fits really well with hard rock and metal. Maybe it´s the whole delta blues connection, I don´t know. Whatever it is, it´s something that I deliberately try to incorporate into our sound.

EC - Like most people, one of my favorite songs on the record is the emotionally moving "Into the Fire", sort of the proverbial power-ballad. What was the creative force behind that song and is it a sure-thing to include it in the set list?

JG - That was something I had written the music for at home. It started out as more of a "Stone the Crow" kind of thing…you know the Down tune from 'NOLA'. Then I played the guys the demo at rehearsal, and it went through the BSW grinder and came out a bit mellower ballady thing. Bjørn came up with the vocal melody and we all worked on the arrangement and tadaaahh…"Into the Fire" was born.

EC - The group has some really heavy, loud-ass songs as the backbone of the record. But unlike some bands, you aren't one-dimensional. Just like "Into the Fire" the band mixes in a ton of melody and some slower-tempo "softer" songs (for lack of a better term) like "The Only Road" and "Run". What do you credit this diverse style to? "Run" wouldn't be out of place on a Cash record while "The Only Road" could have been Skynyrd.

JG - We listen to tons of different music and have so many different inspirations, that I don´t think we could be one-dimensional, even if we tried. You´re probably right about "Run" being a bit "Cashy". But when Martin brought in the instrumental demo for it, it seemed like a Led Zeppelin-like tune to me, and the other guys thought of it as a 90´s Stone Temple Pilot or Alice in Chains tune. Apparently, we interpret differently *laughs*. "The Only Road" actually dates back to the formation of the band, and it was demoed as a three-piece band.

EC - Mighty Music consistently releases some of the cream and the crop of European music and seems to focus on new, young and exciting bands. How did you get hooked up with the Mighty label deal?

JG - Pretty simple, actually. We approached them while recording the album. They offered us a deal. And after a meeting and some negotiations, we decided to sign on. One of the main reasons was that these guys know metal and hard rock music, and they know how to market it.

EC - You guys have played some shows to support the record and have a big performance coming up this May. What can you tell us about "Nordic Noise"?

JG - It´s a two-day festival in Copenhagen featuring us and a lot of our labelmates. It´s set up and arranged by Target/Mighty Music. It´s purely rock and metal and it´s headlined by Tygers of Pan Tang and Denner/Shermann (Merciful Fate). We´re opening the ball Saturday, so there´s plenty of time for us to check out some cool bands and get drunk.

EC - Okay, last question. I just asked this question to one of your labelmates this morning. What is the fascination with three word bands that start with "Black". Black Country Communion. Black Star Riders. Black Oak County. Black Stone Cherry. Black River Rebellion. Black Label Society. What's going on here? Why did you choose the name Black Swamp Water and why the trend?

JG - That´s a good question. Maybe it´s just fascination with the darker side of life and dark characters etc. We didn´t put too much thought into it though. We just stole it from Ronnie James Dio's old band Elf. They had a song called "Black Swampy Waters" and we thought it sounded cool.

EC - Again, congratulations on the new album. It's a fantastic release and a great start for the band's career. Have a tremendously successful 2017!

JG - Thank you very much. We appreciate the support. Hopefully one day we´ll be able to tour the U.S.





LINKS
Facebook - FaceBook
Twitter - @BlackSwampWater
Mighty Music




ALL REVIEWS FOR THIS BAND/PERSON
| | | | | | |
| --- | --- | --- | --- | --- | --- |
| CD | TITLE | BAND | DOR | REVIEWER | DATE |
ALL SUMMARY REVIEWS FOR:
No Summary reviews currently exist for them.
ALL INTERVIEWS FOR: BLACK SWAMP WATER
<< back >>