I N T E R V I E W S

Jens Hafner: "Supporting the New Traditional"
By Eric Compton | Published: June 26, 2015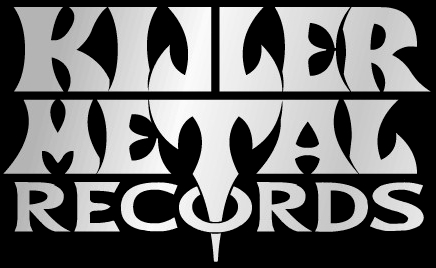 Jens Hafner isn't afraid to don the denim and leather. The owner of independent label Killer Metal Records is a heavy metal enthusiast that has been actively supporting the scene for thirty-four years. Over that time he has exhibited no signs or symptoms of fatigue or complacency as his label continues to grow and expand its roster with new and seasoned traditional metal acts.

Growing up in Germany, Hafner was quick to pick up early albums from some of metal's pioneers.

I started with AC/DC and the 'Back in Black' album. I became a big AC/DC fan and also discovered bands like KISS, Scorpions, Iron Maiden, etc. I also tried to discover bands of the previous thirteen years as well. Deep Purple, Black Sabbath and Rainbow just caught my interest a little bit. The next big step were bands like Accept, Metallica, Venom and simply all that stuff which came from the UK and the US as well as all the European metal which came up. It was all fine for me until…let's say 1986/1987...then the metal started to shatter into pieces and all those crossover styles were a big annoyance to me. Black and death metal became huge styles on their own, but I always just liked the traditional thing. Death metal is like reggae or jazz to me, I do not like it all.

Hafner conveyed his love of metal and hard rock into guitar playing. He performed in Sanctuary (not to be confused with the US band) for two years in the 80s. The band cut two demo tapes before splitting up in 1987. He later went on to play for Witness before joining the military in 1988. Afterwards, he continued to play guitar but also wrote for metal magazines, formed a mail order label called "Metal Storm Records" and helped establish "Hidden Metal Gems" before seriously looking at starting his own label.


"It's good to see those young guys discover the music of the past and want to play the same style. It makes the music live on and on. --Jens Hafner"
When "Hidden Metal Gems" ceased to exist I shared costs for the Stainless Steel LP 'Molten Metal' (2002 HMG003), the last release on the label. I gained early experience on what it meant to do a label. As I was a record collector since 1981, doing a label was pretty fun to me. The whole idea came out of being a record collector. I knew a lot of bands who wanted to do records and I also knew collectors who played in bands like Dries van Damme of After All. Doing my own label, having full control of everything was interesting to me.

Killer Metal Records was founded in May of 2004 with a single release from the classic NWOBHM act Soldier. In 2015 the label now has an astounding roster of twenty-five bands. In its eleven year history Killer Metal has released nearly fifty titles, with four of those already released this year. While the label continues to strive for quantity, Hafner makes very calculated decisions on the quality of product being released.

Many bands are knocking on my door. They want a deal or just to release their vinyl. So I could sign new bands every day. But to my mind not everything has to be pressed on vinyl or a CD. The market is overflowing with releases. Today it is much easier not to release a demo but a 'regular' album. So there are many, many more releases than thirty years ago. Every band wants their vinyl, but in many cases it is like you press twenty copies for the bands and their friends, yet no one else will buy it.

With streaming media services like Soundcloud, Spotify, You Tube and Band Camp, it is a "wild west shootout" for emerging bands clamoring for thirty seconds of air time over your phone or tablet. It's hard to imagine we now reside in a world of instant music, instant gratification with little to no thought on what this does financially to the artists working just to pay for recording costs, let alone any profit that might remain.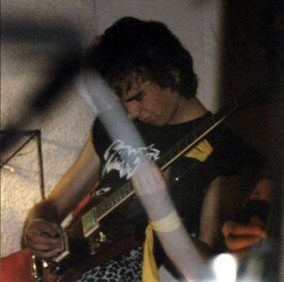 Music seems to be nothing of worth anymore. No…it is of worth but people don't want to pay for it. You can get it everywhere for free, same for movies. Some metal fans are a bit different as many of them are collectors. When I did my first CD release in 2009 you could download it fourteen days after its release on different illegal download portals around the world. This is a big heap of shit! Try to do something against it as a small company – impossible! The worldwide Net is an illegal black hole. No one thinks about the money needed to pay recordings. Bands and small record companies invest a lot of money – and don't get it back in many cases. Go back in metal history and count all these millions of bands, counts these record labels, where are they today? Some survived but many, many names are gone. Combat, Black Dragon Records, Atom H, Rave On, Gama, Scratch…too many to list. Why is it like this? Did they quit freely? Count the more well-known bands - the market is just suitable for a few. There is another problem in itself. Many fans concentrate on certain bands, buying everything from them and do not care about new bands or maybe just one or two, again buying everything from them. If you spend all of your money buying twenty-five different vinyl colors of the same album, you have no money to support young bands. It's easy at it seems. Bigger record companies try to compensate the low CD sales by inflationary issues of vinyl editions. Where shall we end up? Fans will not tolerate this in the end.

As more and more bands appear on the radar from all over the globe, a trend has begun. Younger bands are circling back to the original heavy metal sound. The birth of New Wave of Traditional Heavy Metal began ten to twelve years ago and continues to expand and evolve month after month. While plenty of traditionalists are encompassing power metal ala Hammerfall/Helloween, it is the New Wave of British Heavy metal that seems to be the main influence on new acts like Enforcer and Cauldron. Why is traditional metal so inspiring now?

It's hard to give concrete reasons for this. To me it is the best and original type of heavy metal. Maybe this may be the reason for other people as well. 1979-1983 were the years the style was founded and established. Heavy metal went big and reached a lot of people which became fans. If you are twenty to twenty-five years old today and found a band you were born too late to have witnessed those days. It's good to see those young guys discover the music of the past and want to play the same style. It makes the music live on and on.

With platforms like Killer Metal Records supporting new traditional metal bands, the sky is indeed the limit. In 2015 the label has already released new albums from Thunderheart, Lords of the Trident, Colossus and Maxxxwell Carlisle with intentions to release at least two more recordings before the year is finished.


Germany
2004-Present
------
2004 – Soldier – Murderous Night KMR-S001
2005 – After All – The Vermin Breed KMR-LP001
2005 – Black Steel – Hellhammer KMR-LP002
2006 – Metalhead – Demon KMR-S002
2006 – Ritual Steel – Knights of Steel KMR-S003
2007 – Ritual Steel – Invincible Warriors KMR-LP003
2007 – Stormwarrior – At Foreign Shores KMR-LP004
2007 – After All – This Violent Decline KMR-LP005
2008 – Halloween – Don't Metal with Evil KMR-LP006
2009 – Veritate – The Rise of Hatross KMR-LP007
2009 – Dark Mirror – Visions of Pain KMR-LP008
2009 – Lonewolf – The Dark Crusade KMR-LP009
2009 – Dark Mirror – Visions of Pain KMR-CD001
2009 – Dark Mirror – Portrait of Evil KMR-CD002
2010 – Anihilated – Scorched Earth Policy KMR-CD003
2010 – Metal or Death – Volume 1 KMR-LP010
2010 – Colossus - …and the Rift of the Pandimensional Under-Gods KMR-CD004
2010 – Predatory Violence – Hate Nation KMR-CD005
2011 – Damien Thorne – End of the Game KMR-LP011
2011 – Testor – Animal Instinct KMR-CD006
2011 – Cyanide Scream – Unfinished Business KMR-CD007
2011 – Order of Chaos, The – Burn these Dreams KMR-CD008
2011 – Taipan – Snakes KMR-CD009
2011 – Unity – Reborn KMR-CD010
2012 – Order of Chaos, The – Sexwitch KMR-S004
2012 – Loving Tongue, The – Temple of Love KMR-CD011
2012 – Metalhead – Same KMR-CD012
2013 - Predatory Violence – Marked for Death KMR-CD013
2013 – Cyanide Scream – Battle On KMR-CD014
2013 – Taipan – Metal Machine KMR-CD015
2013 – Shallow Ground – The End of Everything KMR-CD016
2013 – Ritual Steel – Immortal KMR-CD017
2013 – Dragonsclaw – Judgement Day KMR-CD018
2013 – Rezinwolf – Corruption Kingdom KMR-CD019
2013 – Anihilated – iDeviant KMR-CD020
2013 – Virus – A New Strain of an Old Disease KMR-CD021
2013 – Switchblade – Heavy Weapons KMR-CD022
2014 – Edge of Thorns – Insomnia KMR-CD023
2014 – Fallen Angel – Crawling Out of Hell KMR-CD024
2014 – Dragon's Kiss – Barbarians of the Wasteland KMR-CD025
2015 – Colossus – Drunk on Blood – And the Sepulcher…KMR-CD026
2015 – Maxxxwell Carlisle – Visions of Speed and Thunder KMR-CD027
2015 – Lords of the Trident – Frostburn KMR-CD028
2015 – Thunderheart – Night of the Warriors KMR-CD029


ALL REVIEWS FOR THIS BAND/PERSON:
| | | | | | |
| --- | --- | --- | --- | --- | --- |
| CD | TITLE | BAND | DOR | REVIEWER | DATE |
---
ALL INTERVIEWS FOR:
<< back >>