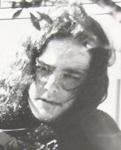 Michael Melchor: How long ago did the band get together?

Mario Renta: Killik got together about a year ago. I was in another band, but things didn't quite work out with them. After that I decided to get together with Justin, Chantal, and Jerry [Bates, bassist] as well as another rhythm guitar player, Andres. We practiced with Andres, but because of things he had to take care of, he wasn't able to work out, unfortunately. After that, Killik went as a 4-piece band as of last January.

MM: What are your influences?

MR: Personally, my main influence would probably be Meshuggah. Before those guys I'd never heard anything like it with the off times and changes.

That's the main thing with Killik, though – all of the members are influenced by different bands. For example, Jerry likes death metal, but plays jazz also. Our goal was to make heavy music, but it started out and stays melodic. Our last album, as well as the new one, are both records that you may not like every song on because all of them are different, and that's something we're proud of instead of doing one record that sounds all the same.

MM: How is the new album (The Downfall Of It All) coming along?

MR: We're still in process of writing it; we have 7 songs done so far. It's definitely a lot different that An Evolution In Hate because The Downfall Of It All leans more toward death metal and industrial, which is something we've never done before. One of the songs, "Digitalia", is completely industrial, whereas "Becoming" is much more death metal, like Cannibal Corpse.

MM: Where can you get the albums?

MR: An Evolution In Hate will be available through the website (www.killikband.com) once the re-packaging is finished.

MM: You've also been working on a new video, is that right?

MR: Yeah we have. We filmed the video for "Ground Zero" February; a lot of live shots and studio footage along with some set performance shots. It should be finished and up on the site in couple of weeks.


"I would like us to be known for being able to do so many different types of music and having it all come out of one band."

MM: What kind of reaction has the band gotten live?

MR: It's been really cool. A lot of people are into it; the overall reaction is a little mixed, though, because of all of the different types of music at one time.

MM: You recently played a short tour of Florida (March 15 through March 20). How did that go?

MR: It went really well. A lot of people showed up to see us and we had a really good time.

MM: Are there any future shows planned as of yet?

MR: Not really at the moment; we're basically writing new stuff until the summer. Around that time we should be going to New York and Ohio for some shows there and we're looking forward to that. It's hard to play out right now because all of us are very busy. Justin and I also have side project – actually I'm in 4 bands total! [Laughs] On top of that, I also have a full-time job and I go to school. Justin and Chantal are still in high school also.

MM: Now, Justin and Chantal are the two that are underage; how did they get in and work with the band?

MR: Chantal and Justin are both 15. Chantal's been playing with us since the band got together. She was interested in learning the drums and I wasn't sure she could to it. She practiced with us one day and picked up the songs and rhythm faster than anyone I've ever seen. Jay was similar in how he came in. He's had a few vocal lessons and from there really picked up on what we were doing. Both of them are a very good fit for the band.

MM: What are your immediate goals for the band?

MR: Right now we're looking to get signed by label that we can do something with. We're also looking for representation to get out and do shows and get signed. All of our efforts right now – booking the shows, making the CDs and videos – are out of our own pocket.

MM: Any long-term goals in mind for Killik?

MR: Eventually, I would like us to be known for being able to do so many different types of music and having it all come out of one band. When you hear Killik, it's all different on one album. One of the things I love about the band is that when we ask people what genre they are, no one can really explain. I think we're off to a good start there.

Be sure to check out the band at www.killikband.com and also at www.purevolume.com where you can sample Killik on MP3.

--MM